ACTECO Engine Production Line
CHERY ACTECO engine plant two is a modernized factory built on the basis of the newest workshop, the latest technology and the highest product level in international engine industry. Construction was started on April 1, 2003 and mass production was started from January, 2006. The first-stage construction has been completed and boasts production capacity of 200,000 engines per year. When the second stage construction that has been started is completed, the annual capacity can reach 50,000 units.
The 48, 000 square meters plant employs grid structure and sealed air conditioning system with micro-positive pressure, thus ensuring stable and clean production environment. The production line equipment of manufacture plant two is introduced from world first class manufacturers such as Cross-Huller, Heller, Gerhing, Junker, Mauser, etc. and the assembly line equipment is offered by Italy Comau. In addition, the trial-manufacture line constructed by CHERY with large investment can assure engine compatibility, reliability and usability. Six components including cylinder block, cylinder cover, crankshaft, camshaft, connecting rod and engine frame can be trial-produced here.
The entire construction project plans to build 15 production lines which include about 500 CNC equipment. In order to ensure product precision and diversity, the ACTECO engine plant two is provided with 9 flexible production lines which widely absorb the most advanced flexible production standards and technologies in the world.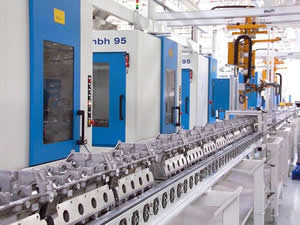 Cylinder Cover Production Line
Our cylinder cover production line is a semi-automatic production line with super strong flexibility. The construction of this line is entirely undertaken by German Cross Huller. Production line equipment is introduced from well renowned manufacturers in Europe.
---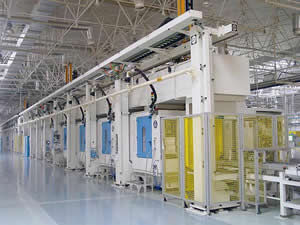 Cylinder Block Production Line
The whole cylinder block production line is introduced from Germany. Currently, it is the most advanced production line for engine cylinder block in the world. Of which, the single set of equipment is also best in class and makes sure the product can reach μ level precision.
The cylinder block and cover production line is usually composed of flexible machining center and specialized machine, thus integrating flexibility and stability.
---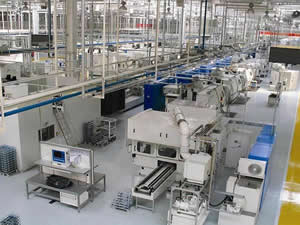 Camshaft Production Line
The camshaft production line features high precision, efficiency and flexibility. Of which, the precision machining equipment is introduced from TOYODA Machinery. German Lincon and Index offer rough machining equipment.
---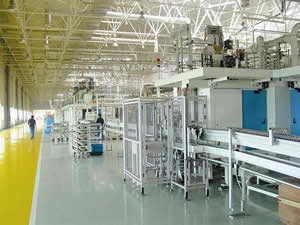 Connecting Rod Production Line
The connecting rod production line is mainly composed of Mauser and Alfing machine, multi-axis machining center, Gehring honing machine and Marposs on-line measuring equipment.
---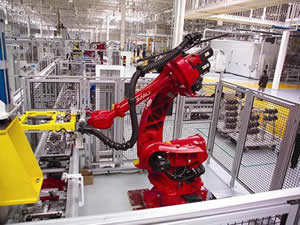 Assembly and Test Line
The whole line for assembly and test is undertaken by Italy Comau. This line is capable of assembling and testing over 10 inline engines. It can also be used to separately assemble cylinder covers of all V engines. The assembly and test line equipment mainly employ Comau and Sikai assembly equipment, ATW, AVL and Comau cold test equipment as well as Yuanfu hot test equipment.
---
Precision Test Equipment