Transmission
AMT
AMT (Automated Manual Transmission) is a semi-automatic transmission constructed based on the manual transmission. It is the combination of automatic transmission and manual transmission. The gear lever appears similar to manual shifts, except that the gear stick only moves forward and backward to shift into higher and lower gears, instead of the traditional H-pattern. It can be engaged in manual mode.
Applications
512E, 513E, 519E
CVT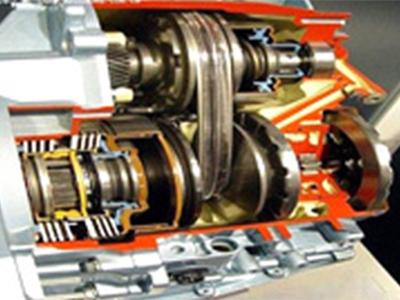 The transmission process is really smooth without impact by gearshift of other transmissions. It features small size and light weight.
The CVT can be only used with engines of lower power output in that the steel belt driving is restricted. To be specific, excessive power output will make the steel belt slip, thus damaging the steel belt. Therefore, CVT is applicable to the vehicles with low or medium displacement.
Applications
QR019 CHA-2.0L